---
Welcome to my genealogy page
---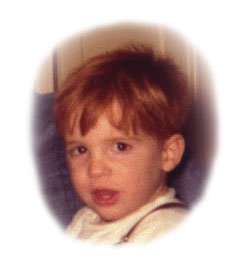 Ancestry charts in 4 sections:
Moore, Powell, Claypoole, Sipes - mostly Armstrong Co, PA - this line ties into Royalty
Hunter, Allshouse, Fink, Frantz, Kepple, Yockey, Bash, Lauffer, Ringle, Potts, Portzer, Otterman, Willems; mostly Westmoreland Co, PA
Barron, Casebeer, Friedline, Meyers, Saylor, Cober, Rhoads, Boyer, Landis; mostly Somerset Co, PA
Ream, Brougher, Hay, Snyder, Rayman, Zorn, Countryman, Gnaegi, Blough; mostly Somerset Co, PA
---
My descent from Charlemagne
---
I've also done some research on original land ownership around Jeannette, PA specifically regarding early land ownership by Henry Allshouse. Property images and related maps for Henry Allshouse are on the:

Also, there is an early Kepple chart I created to show how Andrew and Michael Kepple were related:

Early Kepple chart as a PDF file. (best for printing)
---
I also have an alternate web site that concentrates on local history. The address is: http://apollotrust.com/~kmoore/
(See the image of the ship "Concord" at that site)
---
Here are some miscellaneous photos
My Civil War ancestor, John M. Hunter - Great-great grandfather, b- 1837
My earliest photo of a paternal ancestor, Archibald Moore Jr. - 3G grandfather, b- 1810
My earliest image of an American ancestor, James Claypoole - 7G grandfather, b- 1720
Earliest photo on a distant maternal side, Catherine Cober Blough - 3G grandmother, b- 1834
---
Egomania (some miscellaneous pictures)
---
Back to my home page.
---